Four new Group Leaders at the DBE!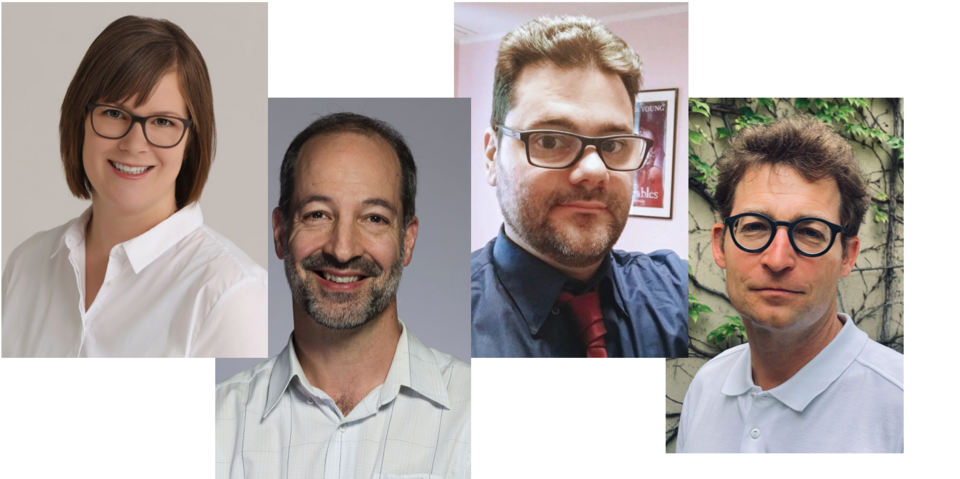 The DBE executive Board has approved four new group leaders at the DBE: Dr. Francesco Santini will become DBE Group Leader, while Prof. Michel Adamina, Dr Claudia Lenz, and Dr Christof Stieger will become DBE Junior Group Leaders.
These new colleagues strengthen the translational focus of the DBE in the areas of medical imaging, surgery, and audiology. The new groups will be presented in more detail in an upcoming newsletter.