Georg Rauter appointed associate professor of Surgical Robotics, Pablo Sinues associated professor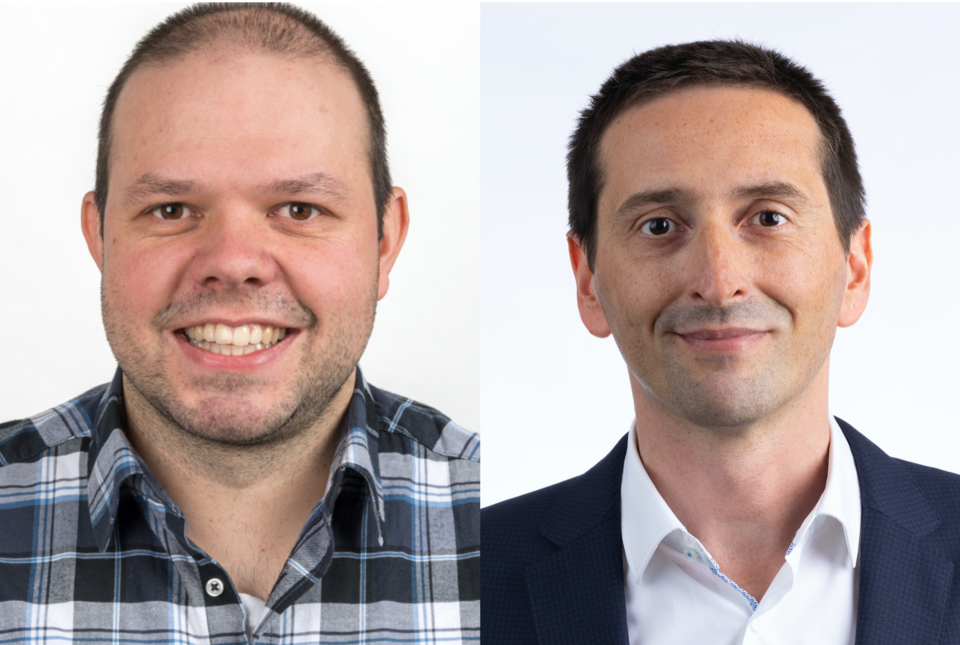 Georg Rauter and Pablo Sinues have been promoted as associated professors by the University Council. Both will start their new positions with the spring semester 2022. Congratulations!!
Georg Rauter has been Assistant Professor for Medical Robotics and Mechatronics in the Department of Biomedical Engineering at the University of Basel since 2016. This assistant professorship has been financed by the Werner Siemens Foundation for five years as part of the MIRACLE project (Minimally Invasive Robot-Assisted Computer-Guided LaserosteotomE); now it has been made permanent. Rauter will take up his new position in the Department of Biomedical Engineering on 1 March 2022.
The spring semester of 2022 also sees the promotion of Professor Pablo Sinues to associate professor in the Faculty of Medicine. He has held a tenure track assistant professorship since 2017 in pediatric environmental medicine in the Department of Biomedical Engineering, endowed by Fondation Botnar.
More: