1st Price in SNSF Scientific Image Competition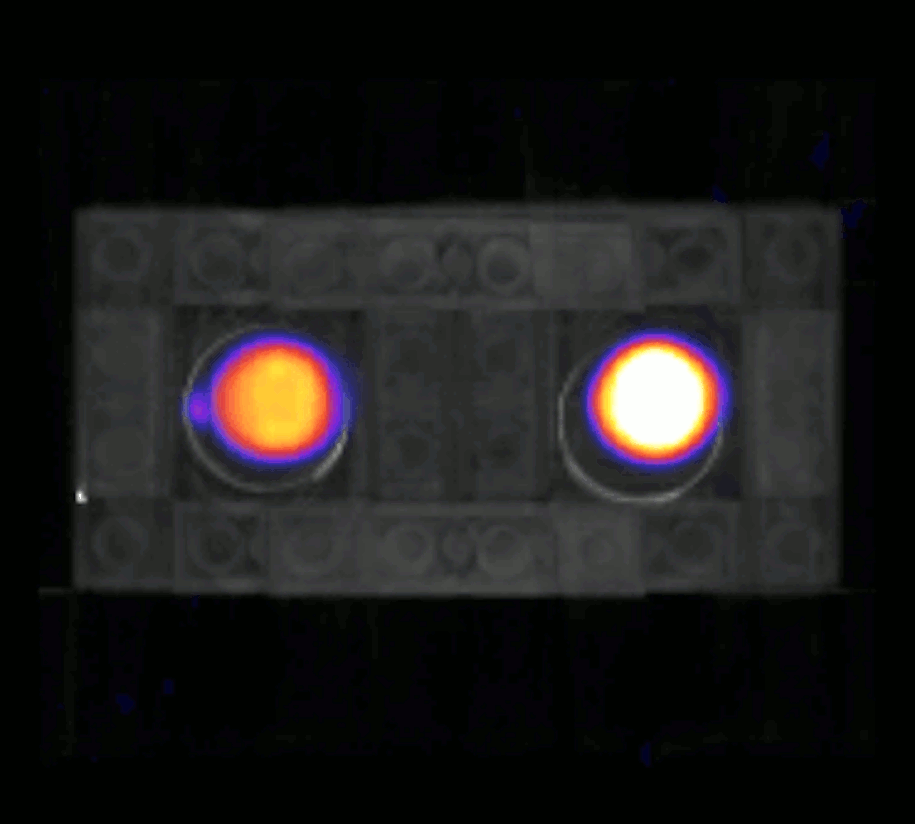 Peter von Niederhäusern, together with Carlo Seppi and Reinhard Wendler from the DBE and Guillaume Nicolas from the University Hospital Basel, has won the first prize in the SNSF Scientific Image Competition. The winning entry is called "Transparency in Science" and was submitted in the category 4 "Video Loop".
The film, made by Peter von Niederhäusern of the MOONSTAR project and Guillaume Nicolas (University Hospital Basel), shows a rotating Lego block, which was made transparent by x-ray computed tomography. The colored structures are traces of the emission activity of a radioactive substance. These were visualized with single photon emission computed tomography (SPECT). By combining the two different signals, the exact position of the contrast medium can be determined. This is important e.g. for observing the effects of medical treatments.
The four winners and seven distinctions awarded by the jury have been announced on 28 April, see the press release in French, English and German. The 11 winning entries are published on the website of the Swiss National Science Foundation. All valid entries are displayed on the official Flickr gallery, which has gathered more than 750 000 views since 2017. A selection will appear on the SNSF's Twitter, Facebook and Instagram channels with the hashtag #SwissScienceImage as well as storytelling of the 4 winners.
See also this article in Neue Zürcher Zeitung about the winners. And this artistic video made by Witold Langlois, which was meant to be shown at the Festival of Photography in Biel/Bienne. On this festival, the prize should have been officially presented. Due to the Covid-19 outbreak, the award ceremony will take place on Tuesday 29 September during the Zurich Film Festival 2020, 24 September – 4 October 2020 in an exhibition created by Eye on Science. The winning entries will be also displayed in the exhibition Figure 1A in Lausanne, 12 – 31 October.