5th Research Day 2019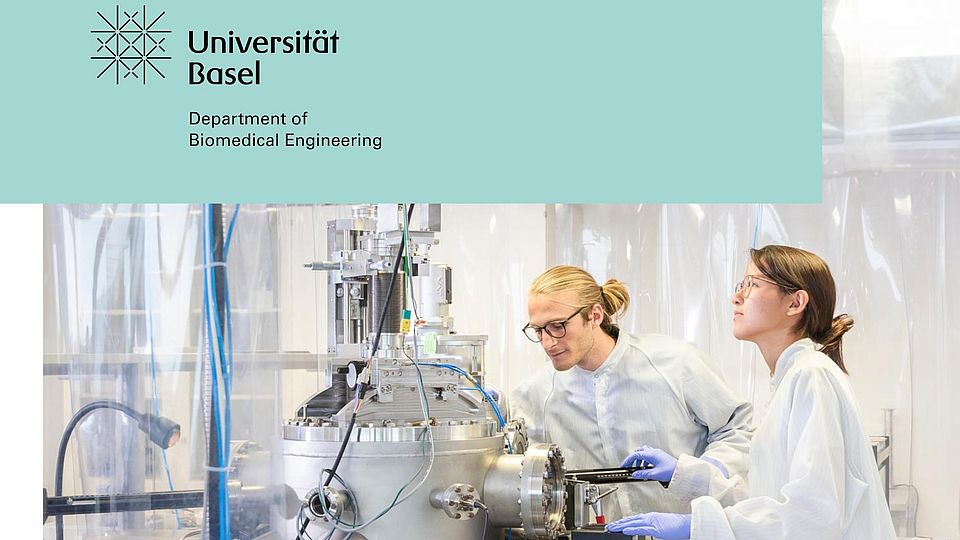 The Department of Biomedical Engineering (DBE) at the University of Basel warmly invites you to the 5th DBE Research Day! The DBE bridges the gap between natural science and medicine in order to improve procedures and technologies for medical treatment. DBE's goal is to provide tools for advanced patient-specific and evidence-based therapy. On August 28, DBE reseachers will illustrate their fascinating projects in presentations and during a poster session.
The DBE is a joint venture of the University of Basel, the University Hospital Basel and the University Children's Hospital Basel, and is associated with researchers from the University Center for Dental Medicine Basel. The exchange between institutions and research fields combines basic science, clinical medicine, and medical technology, which fosters a culture of translating scientific developments into real-world application. 
I am looking forward to meeting you during the 5th DBE Research Day at the «Zentrum für Lehre und Forschung» of the University Hospital Basel!
Prof. Dr. Philippe C. Cattin
Department Head
please register here: