First Master in Biomedical Engineering at the University of Basel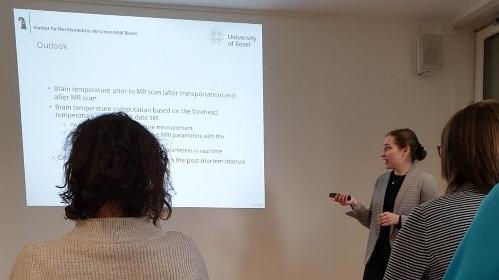 After 3 semesters and a few weeks we are very proud to see the first Master student finishing the Master's degree in Biomedical Engineering of the University of Basel:
On February 24, 2020 Celine Berger accomplished her Master of Science in Biomedical Engineering with the Master examination.
Celine Berger performed her Master's Thesis under the supervision of Dr. Claudia Lenz at the Forensic Institute of Prof. Eva Scheurer. We congratulate Celine Berger on her excellent performance and wish her all the best and success for the future endeavors.