PhD thesis award for Dr. sc. med. Melanie Bauer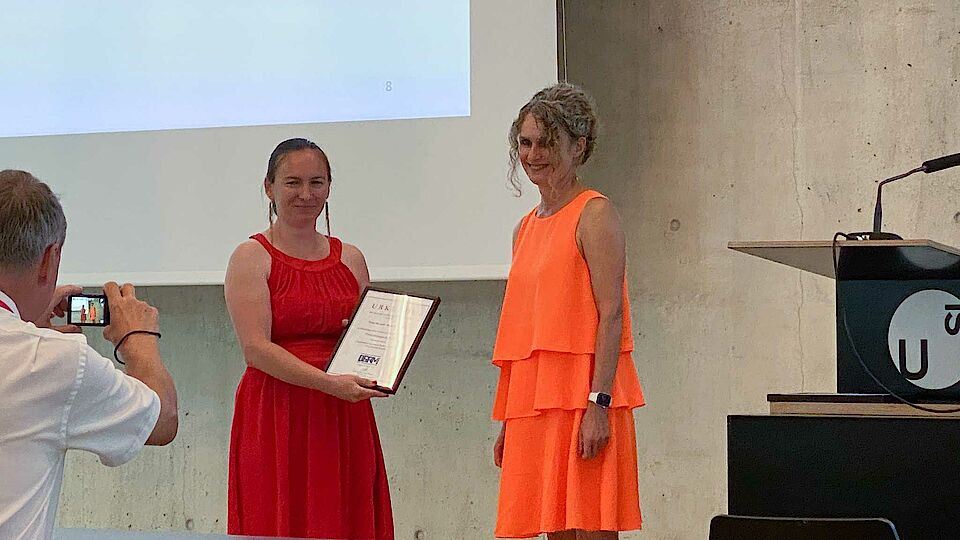 Melanie Bauer from the Forensic Medicine and Imaging research group has received the PhD thesis award from the German Society of Forensic Medicine (DGRM).
The award is given annually for an outstanding doctoral thesis in the entire field of forensic medicine. It has been solemnly handed over to her during the 101st annual meeting of the DGRM, which took place end of August in Lugano. Many congratulations to Melanie!
More: