SPIE Biophotonics Technology Innovator Award for Bert Müller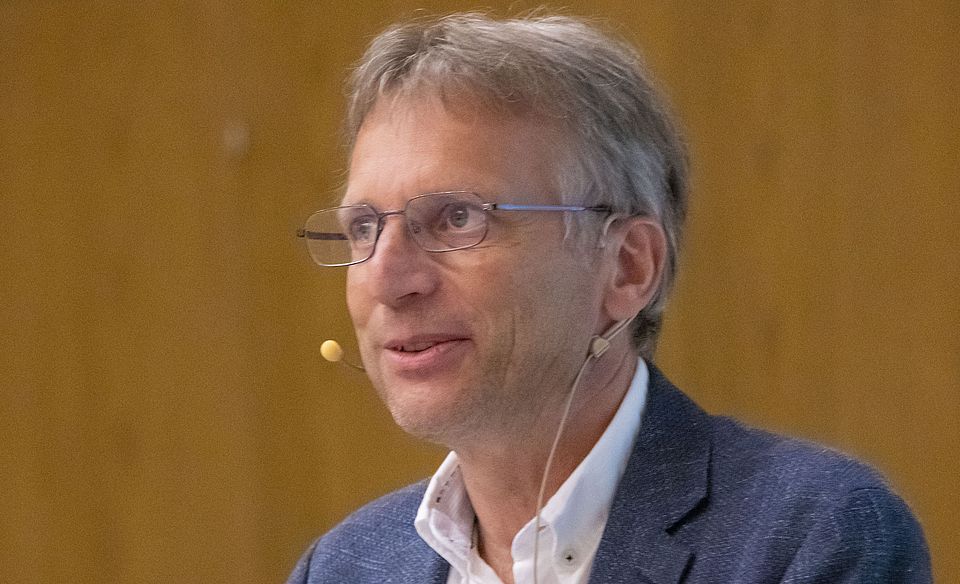 Bert Müller is the 2022 winner of the SPIE Biophotonics Technology Innovator Award. The prize was given in recognition of his outstanding contributions to biomedical imaging to solve some of the clinical challenges of the 21st century, such as the treatment of cardiovascular and neurodegenerative diseases, bioinspired dental repair, and incontinence treatment.
Prof. Müller's team has employed several optical techniques to realize dielectric elastomer transducers for pressure sensors in the oral cavity and in artificial muscles for treating severe urinary and fecal incontinence. This progress also led to ultra-soft electrodes for a computer-brain interface, replacing microelectronics-based electrodes for deep brain stimulation. Prof. Müller's research has, as well, actively supported the development and patenting of innovative orthodontic treatments, technologies to treat snoring and sleep apnea but also personalized therapies for Alzheimer's patients. Building on these exceptional scientific achievements, Prof. Müller is now the co-founder and advisor of several start-ups. All this demonstrates the significant potential of his research in the fields of biology, medicine, and biomedical optics.
More: