Welcome Canbaz and Netzer as New Junior Group Leaders!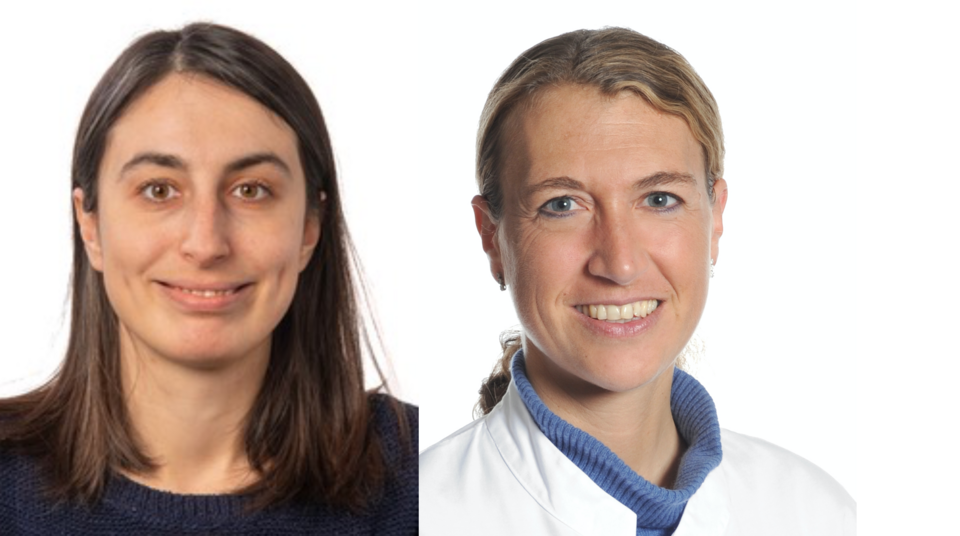 The DBE welcomes two new Junior Group leaders: Dr Ferda Canbaz and Pd Dr Cordula Netzer. Ferda is acting group leader of the BLOG Lab as replacement for Azhar Zam. Netzer joins the DBE as Principle Investigator of a project called RoLLSroice.
Because Azhar has moved to NYU's Tendon School of Engineering, Ferda will replace him as BLOG director on an interim basis until a new person is found to fill the position. As a part of the MIRACLE project, she is responsible of miniaturizing the cutting laser and optimizing the cutting process. Her research agenda includes integrating the cutting laser with the miniaturized visual feedback system, and eventually place them into the robotic endoscope. In addition, she will conduct an optical characterization project, where she seeks for alternative laser materials. This project was recently funded by the University of Basel.
Cordula will work with funding from SNSF over the next few years on the role of spinal strain in the pathophysiology of lumbar spinal stenosis. Using a translational approach, clinical, radiological, and functional and biomechanical parameters will be collected and matched to an innovative musculoskeletal in-silico model. Modeling and in silico experiments with a patient-specific musculoskeletal model will also allow the systematic study of mechanical compensation of symptoms and degeneration to spinal anatomical structures such as the intervertebral discs, facet joint, ligaments and paraspinal musculature.
More: