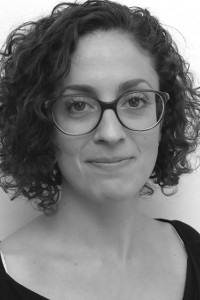 Prof. Dr. Najat Salameh, Co-Head
Biography
Prof. Najat Salameh studied Physics at the University of Geneva and completed her PhD in Biomedical Sciences at the Université Catholique de Louvain (Belgium) in 2009. She then pursued her academic career at Université Paris Sud (France), EPF Lausanne, and Harvard University/MGH (USA).
In 2016, she joined MIAC AG and the Department of Biomedical Engineering (Basel University) before she obtained the first SNSF professorship in the recently founded department. Since then, she is co‐heading the Center for Adaptable MRI Technology, a one‐of‐a‐kind low magnetic field MRI platform that aims to develop disruptive MRI technology to push the boundary of diagnosis and monitoring in environments and settings usually out of reach.
Over the years, Prof. Salameh has developed a strong expertise in MR imaging with multidisciplinary skills ranging from fundamental physics to microsurgery in rodents. She is at the interface between Physics and Medicine, navigating between the development of new methods for MRI and translational research towards clinical and preclinical applications.