Hightech Research Center HFZ
Thousands of researchers worldwide are pushing forward the development of hundreds of different cutting-edge technologies. One of the most vivid fields of innovation within this research lies in the combination and recombination of the these emerging technologies. The combinatory possibilities are literally endless and extremely promising when it comes to biomedical engineering. What might be possible, for example, if we could integrate biosensors and artificial tissue? Or if we could merge AI-driven real time image registration and robot controlled laser endoscopy? Combinations like these will help to establish a new kind of biomedical engineering with superior precision, reliability, efficiency and availability.
The Hightech Research Center HFZ is one of the engines of this development. It designes and hosts an array of research projects centering around cranio- and maxillofacial sugery, smart implants and tissue engineering. But HFZ is not restricted to a number of focal areas since it is committed to a creative doctrine: For every project and different task flexible teams will be brought together, medics, physicists, computer scientists, engineers, mathematicians, artists and experts of other field. In our opinion it is highly important that people participating in our projects are not judged by their research background but by their competence. And in turn, these researchers are invited to think out of the box and aim for a general expertise in problem solving. Thus, people from our center, external scientists and industrial partners will find solutions for complex problems abroad their own boarder, regardless of the disciplinary pedigree these problems.
The Hightech Research Center Basel establishes strategically alliances between other universities, colleges, research laboratories and industry in Switzerland and abroad. For example the Hightech Research Center Basel cooperates with the new exploratory focus Clinical Morphology and Biomedical Engineering (CMBE) of the University of Basel and CO-ME inside of the National Center of Competance in Research (NCCR). HFZ collaborates with Swiss Innovation Park Basel Area, head Hans-Florian Zeilhofer is appointed Associate Vice President Innovation of University of Basel. Successful cooperations exist with the Technical University Munich/ Germany, the Ludwig Maximillian University Munich/ Germany, the ETH Zurich and the University Zurich/ Switzerland, the University Geneve/ Switzerland, the University Frankfurt-Main/ Germany, the Massachusetts General Hospital of the Harvard Medical School at Boston/ USA, the University Stockholm/ Sweden and the University Uppsala/ Sweden, University of Medicine and Pharmacy Cluj-Napoca/ Romania, the Center of Advanced European Studies and Research (caesar) at Bonn/ Germany, the Association of Bavarian Research Cooperations, the Bavarian Donation in Research (Bayerische Forschungsstiftung) Munich/ Germany, the Konrad Zuse-Institut (ZIB) Berlin/ Germany, the College for Design and Arts (HGK) Basel/ Switzerland and the Stiftung Betha und Teff Sarasin. HFZ has contributed to establish the Master of Advanced Studies in Craniofacial Kinetic Science and the Master of Advanced Studies in Spiritual Care. We plan further to establish a Master of Advanced Studies in Computer Assisted Surgery as well as a Diploma of Advanced Studies in Cranio Facial Kinetic Science. Please find more information here.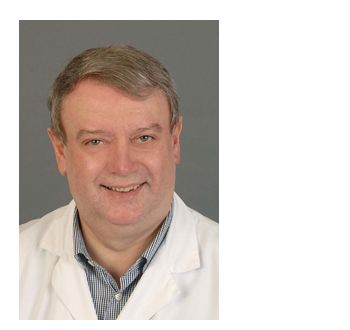 Prof Dr Dr Hans-Florian Zeilhofer
Head of HFZ
Gewerbestrasse 24
4123 Allschwil
Switzerland