Clinical Research and Artificial Intelligence in Surgery
Contemporary surgery has evolved from a technical science mastered by highly trained physicians who spent a lifetime in perfecting surgical craftsmanship to a data intensive science of clinical decision-making and tailored procedures which adapt to the complexity of each individual patient and disease situation at hand. Today, patients and surgeons are at the crossroad of guidelines driven care and treatment pathways. Industrialization of clinical medicine is a popular quick answer to the current challenges of healthcare, but it does not sufficiently consider the individual needs of patients and by extension of society at large. Individualization of care rather requires effectiveness more than plain efficiency to be desirable and sustainable.
The health pathway of each individual patient generates large datasets. Making sense of that complexity and driving care to the best possibly achievable outcomes are the mission of our research group Clinical Research and Artificial Intelligence in Surgery. To live up to this mission we take advantage of a broad knowledge of interdisciplinary care and modern analytic tools, including Bayesian and deep neural network analysis, of a large international network of friends and partners, and of core humanistic values at the heart of medicine.
Recent accomplishments in converging computer science and healthcare science enable a paradigm shift towards paving the way to create computational models that could predict those patients at risk for adverse outcomes following gastrointestinal surgery. We try to harness the power of the favours of informatics, data science and medicine by developing applications based on machine learning algorithms in order to predict patient-associated complications.
We are a young and diverse group of visionary researchers in the broad field of gastrointestinal surgery, oncology and psycho-oncology. Our aim is to establish a network of disruptive research cooperation between Swiss hospitals and international institutes to participate in the dynamic process of innovation in medicine alongside social and sociological evolution.
Every single day clinicians face a plethora of decision that have the potential to influence their patients' lifes for years to come. Even though guidelines and local protocols allow for a certain amount of standardization in decision-making processes the challenge of weighing different factors against each other remains within the physician. Interestingly, in many cases the risk factors for adverse postoperative outcomes have been defined precisely and have been well-established in clinical routine.
Not only do we intend to allow for efficient allocation of resources and ameliorate the individual patient's outcome through anticipation of unfavorable developments; our goal is to shape the future of exponential and digital health care. We are convinced that algorithms trained with patient data will enter clinical practice within a few years from now and thus realize a detrimental step towards personalized beneficial treatment of patients.
The main theme of our research activities is the development of data science-based predictions tools for all clinical disciplines. This topic is at the core of the following research projects currently being pursued in our group:
Prediction of Anastomotic Insufficiency after Colorectal Surgery

Prediction of adverse surgical outcomes in patients suffering from psychosomatic and psychiatric diseases

Health Service Research in digestive surgery
The Clinical Research and Artificial Intelligence in Surgery research group (CRAIS) was established in summer 2021 under the leadership of Prof. Michel Adamina and Dr. Anas Taha. CRAIS unites expertise from medical and surgical science in digestive health, decision-analysis, biostatistics, machine learning, and medical education. Our group members have strong background in these fields and look forward to developing new computational approaches to clinical science as well as implementing their results in low-threshold applications that are specifically designed to enter clinical practice on a large scale. Our clinical collaborators from all over the world help us with the data acquisition within the different cohorts of voluntary participants.
Prof. Adamina belongs to the Faculty of Medicine of the University of Basel since 2005. He currently leads one of the largest colorectal surgery unit in Switzerland at the Cantonal Hospital of Winterthur and he is a founding member of the CAS Swiss Biodesign for Med Tech Innovators in collaboration with the ZHAW, Stanford University, and Health Tech Cluster Switzerland.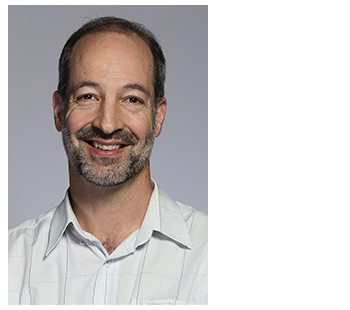 Prof. Dr. Michel Adamina
Group Leader Clinical Research & Artificial Intelligence in Surgery
Gewerbestrasse 14
4123 Allschwil
Switzerland
Tel: +41 75 438 53 92