Annual Meeting of the Swiss Society for Biomedical Engineering at DBE on 13 September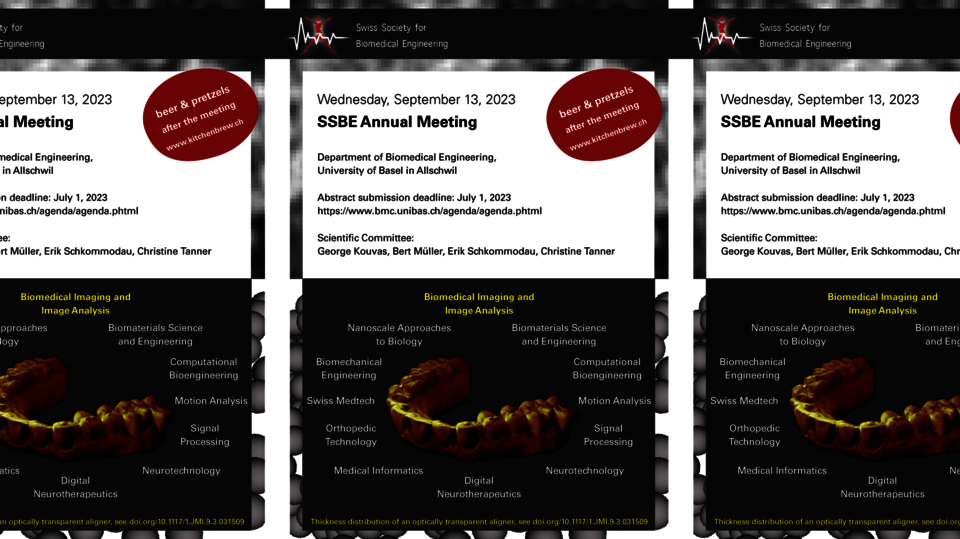 The Department of Biomedical Engineering will host the 2023 annual meeting of the SSBE on 13 September 2023.
The 2023 Annual Meeting of SSBE is a one-day event for exchange between experts from academia, industry, and clinics. The morning sessions will focus on medical imaging and image analysis and include a keynote presentation. Topics of general interest to the SSBE community will be selected from the submitted abstracts for oral presentation after lunch. During lunch time and coffee breaks we will meet for the poster sessions, where latest results can be discussed. Best posters will be awarded. Scientific discussions will informally be continued in Allschwil's brewery with fresh lemonade and beer together with pretzels and pizza. Further information will be available on the SSBE webpage after its update during March/April 2023.
Abstract submission deadline: 1 July 2023