Prof. Bert Müller (BMC) belongs to a Sinergia consortium to study cerebrospinal fluid dynamics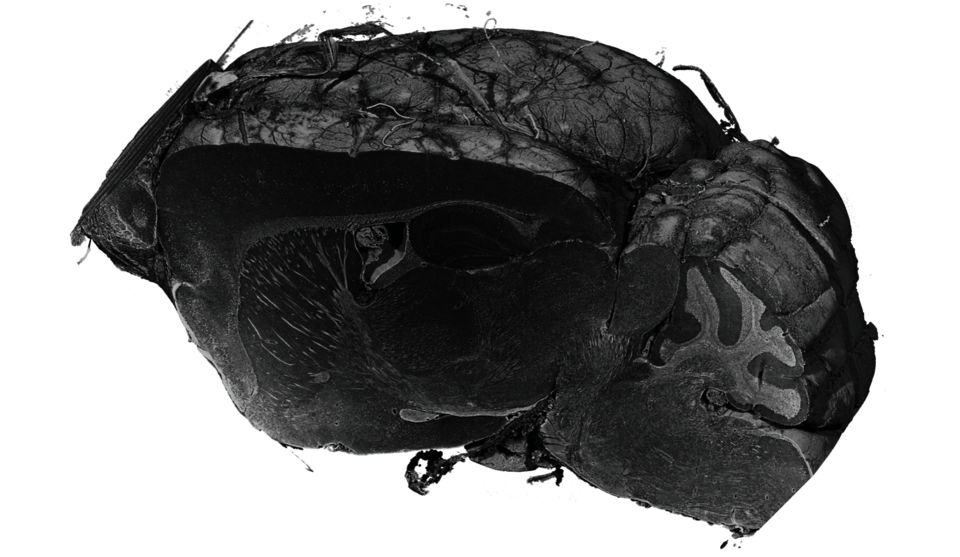 The research team of Prof. Bert Müller, together with Prof. Britta Engelhardt and Dr. Steven Proulx from University of Bern and Prof. Vartan Kurtcuoglu from University of Zurich, has initiated investigations on the role of cerebrospinal fluid in diseases of the central nervous system in mouse models.
The consortium aims to decipher the physiological underpinnings of multiple sclerosis through the dynamics of cerebrospinal fluid and investigations of how brain barriers change with age, neuroinflammation, and neurodegeneration. The big challenge for Prof. Müller's team is the micrometer-scale brain in vivo imaging of mice employing synchrotron radiation facilities.
Participating Institutes:
Please note that Prof. Bert Müller is now also permanent member of the evaluation committee in the SNSF Agora funding scheme. This scheme aims to foster dialogue between scientists and society. Agora encourages researchers to communicate their current research to an audience of lay people.