Töpper wins Science Slam Award 2020 at the Swiss Medtech Day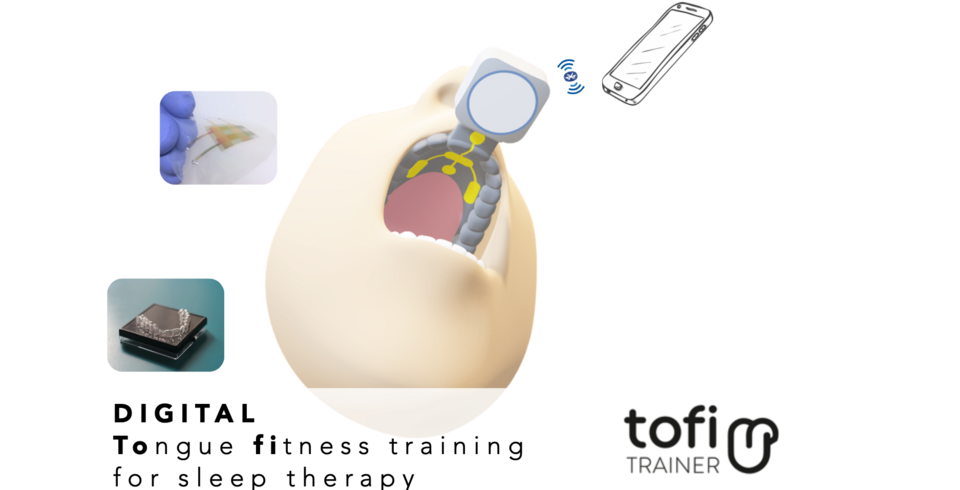 The audience of the Swiss Medtech Day voted Tino Töpper Science Slammer of the year 2020 for the presentation of Bottmedical's R&D project «Tongue fitness training for sleep & speech therapy».
Bottmedical AG, the Swiss deep-tech spin-off from the Department of Biomedical Engineering, is working on launching an innovative solution for snoring and sleep apnea therapies. The TOFI® Trainer is a tongue-machine interface sensitive to the tongue's position & force. This enables the patient to drive a gamified myofunctional training app with the tongue. It`s a collaborative project of EMPA Dübendorf, Zürcher Hochschule der Künste, University Hospital Basel and University of Basel.