Translational Spine Research & Biomechanics
Role of spinal load in the pathophysiology of lumbar spinal stenosis: a translational approach combining clinical, functional and radiological parameters, in vivo biomechanical experiments and advanced in silico musculoskeletal modeling.
This project addresses the pathophysiology of lumbar spinal stenosis, a narrowing of the spinal canal in the lower part of the spine. Using a translational approach, clinical, radiological, and functional and biomechanical parameters will be collected and matched to an innovative musculoskeletal in-silico model. Modeling and in silico experiments with a patient-specific musculoskeletal model will also allow the systematic study of mechanical compensation of symptoms and degeneration to spinal anatomical structures such as the intervertebral discs, facet joint, ligaments and paraspinal musculature.
The combination of in vivo experiments with in silico experiments represents a unique opportunity to transfer findings from systematic experiments back to the patient, taking into account biological measurements. Confirmation of the relationship between clinical, radiological, functional, and biomechanical factors and local loading will provide the evidence necessary to use the framework used in this project for diagnosis, treatment, and rehabilitation planning in patients with LSS and to predict the outcome of existing and new therapies. Recommendations based on the results will directly impact the treatment of patients in the clinic by identifying patient-specific parameters responsible for large local burdens. These parameters will be used to derive an evidence-based and ultimately individualized treatment approach, which will help reduce the risk of symptoms and/or stenosis after surgery.
The head of the project, PD Dr Cordula Netzer, is a senior physician in spinal surgery and deputy head of the spine center. Her clinical focus is spinal tumor surgery, and her research focus is spinal stenosis. Other contributors are Prof. Annegret Mündermann, Functional Biomechanics, Department of Biomedical Engineering and University Hospital Basel, Prof. Stephen Ferguson, Institute of Biomechanics ETH Zurich, Prof. Stefan Schären, Chief of Spinal Surgery, University Hospital Basel, Dr Dominika Ignasiak, Institute of Biomechanics ETH Zurich, Dr Soheila Aghlmandi, Institute for Clinical Epidemiology and Biostatistics University Hospital Basel, Dr Friedericke Prüfer, Pediatric Radiology, Department Pediatrics University Children's Hospital Basel, and Dr Dorothee Harder, Musculoskeletal Radiology, Department of Radiology and Nuclear Medicine, University Hospital Basel. The project is funded by the Swiss National Science Foundation.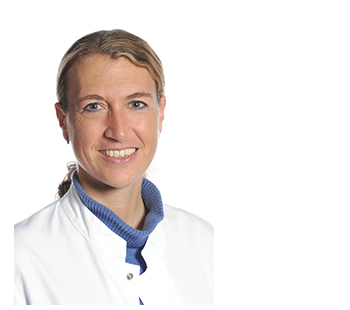 PD Dr Cordula Netzer
Deputy Head Spine Center (USB), Head of Spine Biomechanics
Department of Spine Surgery
University Hospital Basel
Spitalstrasse 21
4031 Basel, Switzerland
Phone: +41 61 32 87675