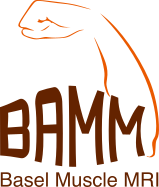 Muscles are not only essential for body movement, but for life itself. That's why it is very important to find cures for neuromuscular and motion-related neurodegenerative disorders. Until recently, the management of these diseases was only palliative, and the outcome was fatal in most cases. However, in recent years, new treatment options, including gene therapy, have emerged, giving hope to the affected patients and families. To enable testing, monitoring, and enhancing those treatments, we are identifying sensitive early biomarkers which can detect subtle changes in the course of the disease on smaller time scales and smaller cohorts, both crucial aspects for rare, progressing diseases. On such basis, research on musculo-degenerative diseases will progress more easily towards substantial new solutions.
The Basel Muscle MRI Group addresses the challenge by developing novel imaging methods that can be translated into clinical research and practice. We strongly support the idea of open methods, open science and open source, since this is the best way to secure success of research and development and effectively help patients. For the same reason we foster a number of close cooperation projects with radiologists and other clinicians in order to keep everything we do focused on real benefits for the patients suffering from musculo-degenerative diseases.
BAMM closely cooperates with a number of eminent researchers and clincians, among them are Prof. Reinald Brunner (Universitätskinderspital Basel), Dr. Nicolas Place (University of Lausanne), Prof. Anna Pichiecchio (Fondazione Mondino, Pavia, Italy), Dr. Giorgio Tasca (Policlico Gemelli, Rome, Italy) and Prof. Fengdan Wang (Peking Union Medical College, Beijing, China). We are funded by multiple SNSF projects and various non-profit foundations (FSRMM, Gustav&Ruth Jacob). We are also involved in the ISMRM Reproducible Research and Musculoskeletal Study Groups.
Follow us on Twitter: @BAM_Mri
Our state-of-the-art muscle segmentation software Dafne: https://dafne.network/
Check out the Global Workshop on Open Science in MRI, co-organized by us: MRI Together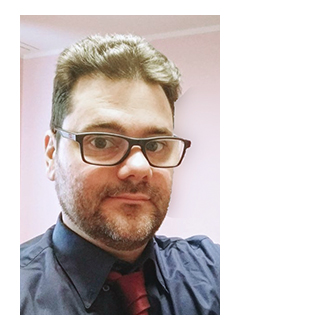 Dr Francesco Santini, PhD, MRSE (MRSC™)
Head of Basel Muscle MRI (BAMM)
Radiological Physics
University Hospital Basel
Petersgraben 4, CH-4031 Basel Switzerland
Phone # +41 (0) 61 55 65 417