This was the 8th DBE Research Day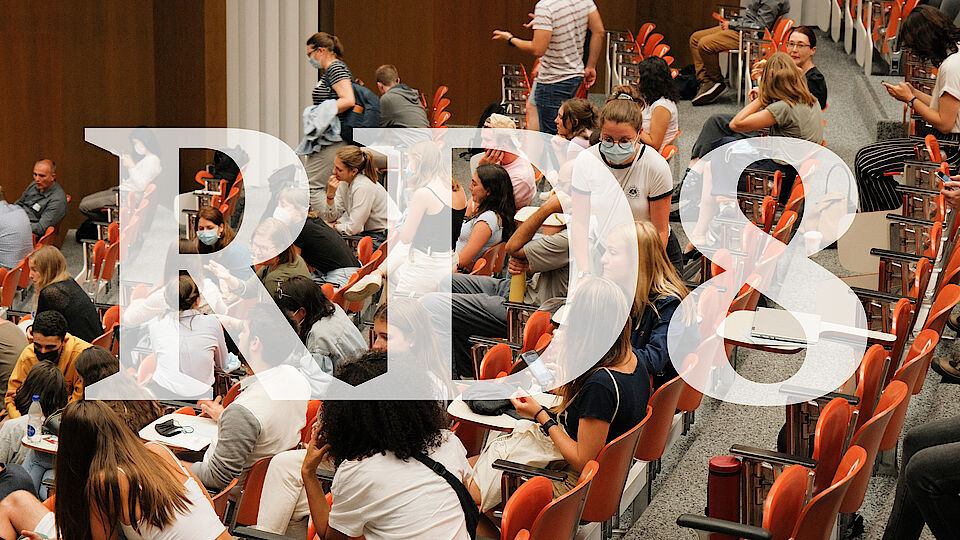 Over 200 visitors, 11 talks, four translational science slam tandem presentations, four film screenings—and a ton of mutual inspiration.
The motto of the 8th DBE Research Day was ‹Translation through Collaboration›. And you could feel that this is a truthful characterization of the collaboration between the DBE, the University Hospital Basel and the University Children's Hospital Basel. Check out some pictures here.
The Poster Awards were given to:
Gold for Lorin Fasel – "Safer Robotic Endoscopes with Inspiration from the Human Finger" – BIROMED-Lab, MIRACLE, DBE
Silver for Celine Berger – "Investigation of post mortem brain & forehead temperature relations" – Forensic Medicine & Imaging, DBE
Bronze for Céline Vergne – "Development and characterization of an electromagnetic tracking system: Application to deep brain stimulation surgery" – Neurosurgery, DBE
Best Master's Thesis was won by Mahyar Joodaki – "Fabrication and characterization of silk-reinforced, micropatterned cellulose films for soft neural implants", BMC, DBE
The Course Awards 20231/2022 went to Claudia Lenz, Institute of Forensic Medicine
Congratulations to all Winners!
The 9th DBE Research Day will take place on 26 August. Save the date!