Resume
Alicia Durrer receive her MSc in Biomedical Engineering from the University of Basel in February 2021.For her master thesis, supervised by Dr. Jacqueline Romkes from the Laboratory for Movement
Analysis at UKBB, she analyzed biomechanical aspects of stepping up and down a one-step stair, and generated an evaluation routine for future patients.
Since March 2021, Alicia joined the CIAN group where she started her PhD projec. Currently, she focuses on domain adaption for the reduction of scanner induced artifacts in medical images.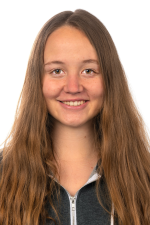 Section under construction
Section under construction