Sustainability Award for the Smart Implants Group!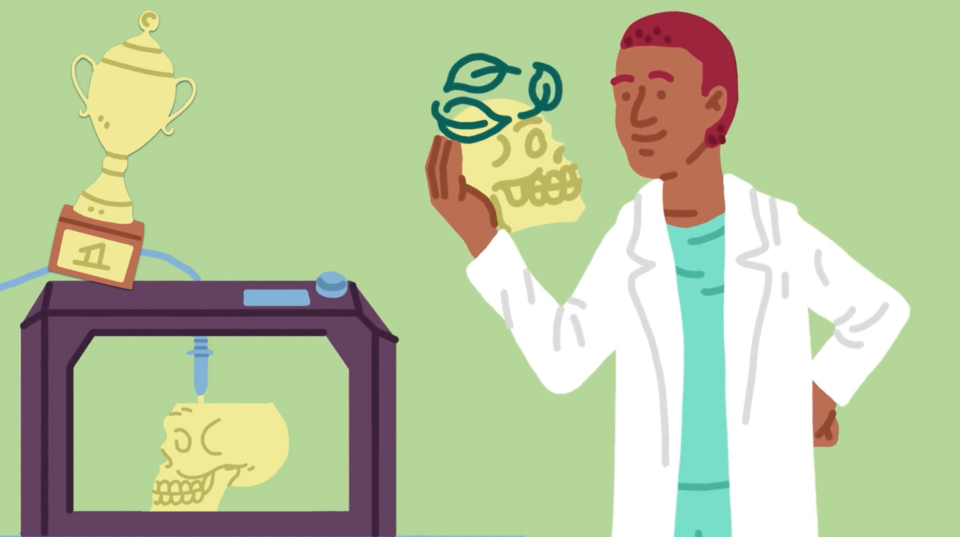 The Smart Implants Group of the MIRACLE project has won the University Hospital of Basel's Sustainability Award for recycling old prototypes and test prints. The award is presented annually by the Patient-Centered Management Department.
The 3D print lab at the University Hospital of Basel creates anatomical models, surgical guides and patient specific implants. The models and guides help to optimally plan and carry out operations. Until 2020, 3D printing regularly generated waste from auxiliary structures, discarded prototypes, test prints and misprints. To minimize this waste, an interprofessional team at University Hospital has implemented a recycling system. Unused models and structures are collected and sorted. A special chopper then shreds the waste, and a filament machine creates raw material for new 3D models. This closes the loop, saves valuable raw materials and reduces waste.
See a video about the project here.
These days, Smart Implants and Swiss MAM are on everyone's lips anyway. Together with the University Hospital they appear as founding partners of the AM Medical Days Conference in Berlin. Then, the Neue Zürcher Zeitung reports in its issue of November 20 on the 3D Print Lab at the Unispital and the magazine "medizin aktuell" reports on the work of Philipp Honigmann of Swiss MAM on organ modeling in the 3D printer.