Resume
Before starting her PhD, Nair Nan von Mühlenen has obtained her Bachelor's degree in Nanoscience as well as her Master's degree in Biomedical Engineering at the University of Basel. For her master thesis, she started
developing a reinforcement learning method for automatic dose control in proton radiotherapy in the CIAN group led by Prof. Philippe Cattin.
Nair will continue this work during her PhD, and extend the reinforcement learning method with breathing induced organ motion models.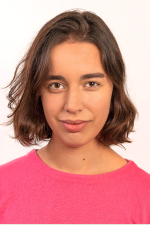 Section under construction
Section under construction