Maison de l'innovation | Tokyo 2021 Olympic Games
The Department of Biomedical Engineering was invited to showcase two of its signature projects at the House of Switzerland at the 2021 Olympic Games in Tokyo. Unfortunately, the event was cancelled completely due to the pandemic situation. But since we had great plans for this event we take the opportunity to showcase them here.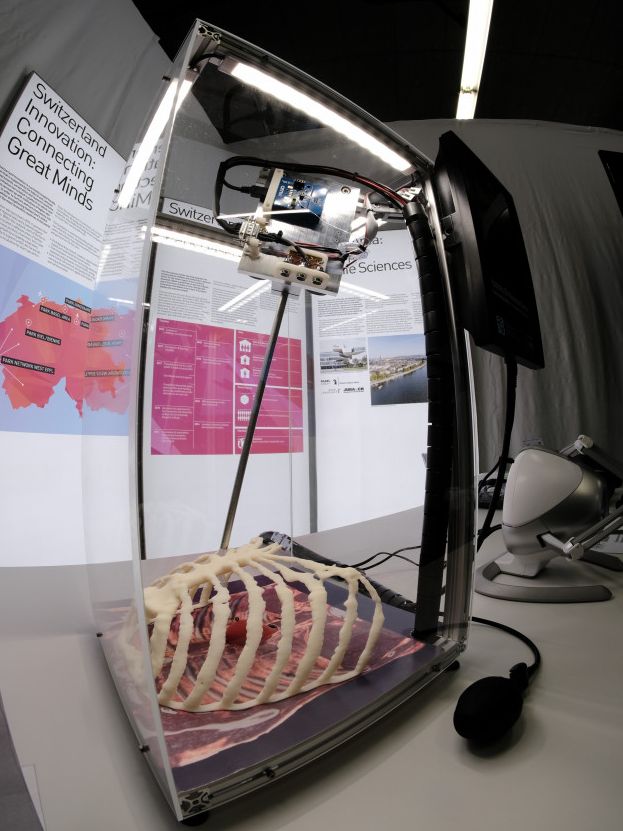 Here, visitors can get in touch with the future of medical robotics by controlling a robotic endoscope equiped with a camera inside a torso. In doing so, they can understand how the MIRACLE project develops teamwork between humans and robots.
Team: Lorin Fasel, Dr. Nicolas Gerig, Prof. Dr. Georg Rauter (BIROMED-Lab)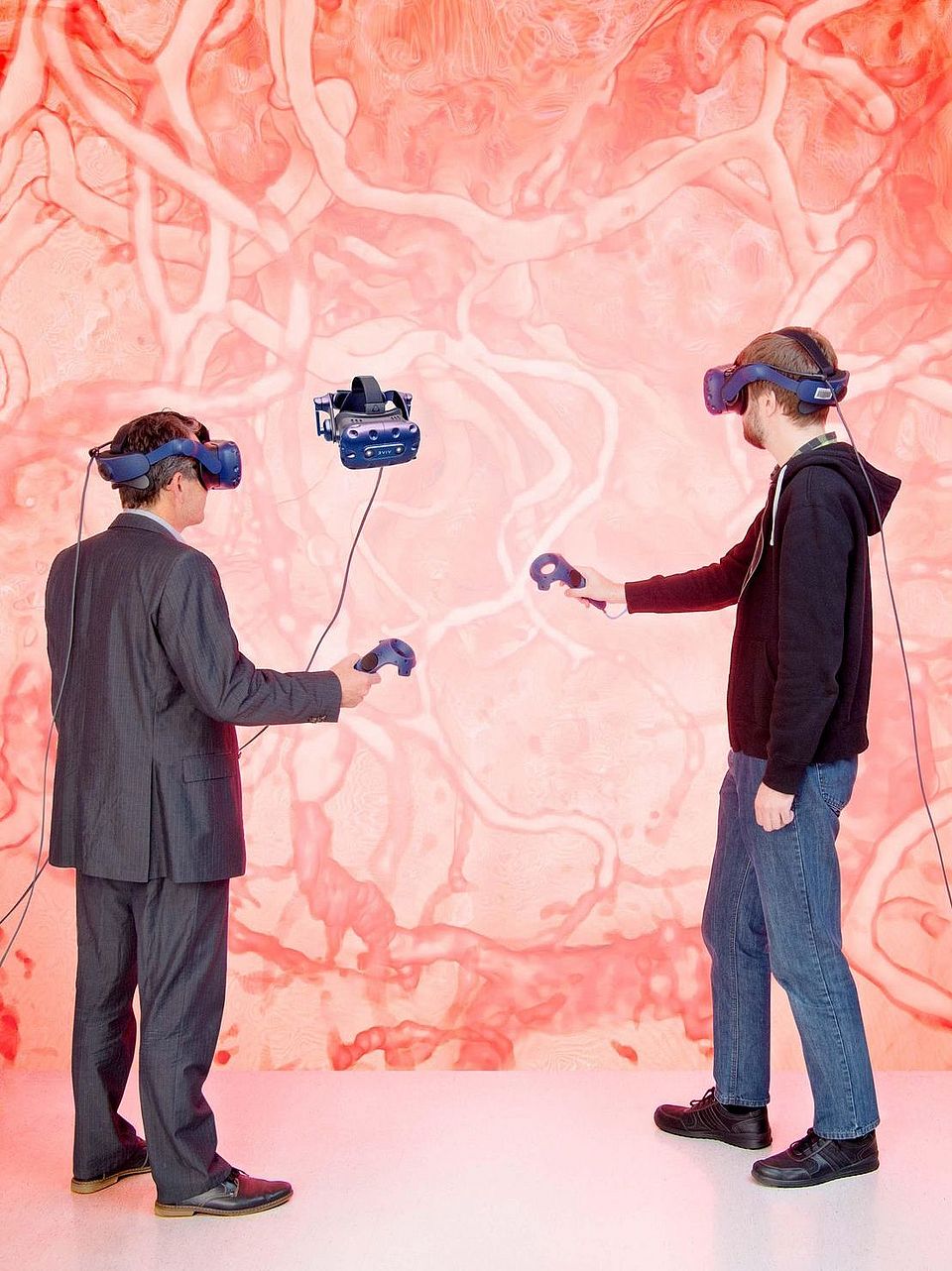 Here, the audience can experience how surgeons plan complex interventions at the University Hospital Basel. Using virtual reality, they also train medicin students and educate their patients.
Team: Marek Zelechowski, Balàzs Faludi, Prof. Dr. Philippe Cattin (CIAN/Planning&Navigation) Picture: F. Brüderli/WSS
Road to Tokyo
The road to Tokyo was supposed to become a long journey. Here, we wanted to let you follow our team from the conception of our projects in the lab to their installation in House of Switzerland at the 2021 Olympic Games. Yes, and we know how that turned out. Still, we leave some pictures of the very promising steps of this journey here for you.
The Japanese authorities have recently announced that any entry in the country this summer will have to be followed by a period of quarantine. Our physical presence at the Olympic Games is therefore excluded. However, this does not mean that the project is cancelled! Indeed, we are working on a concept that will allow us to be virtually present in Tokyo and we are looking forward to presenting our research to visitors from all over the world!