Core Facility 3D Print Lab
Customized 3D Prints and Virtual Surgical Planning
The 3D Print Lab Core Facility is a DBE hub and center of excellence for Medical Additive Manufacturing and Virtual Surgical Planning.
We design and print prototypes, patient-specific models (and implants), medical / surgical tools and other devices used for diagnosis, surgical planning, patient communication, training and educational purposes.
A rapidly growing number of specialists from different disciplines and clinics at the University Hospital of Basel are working with anatomical models from patient´s MRI or CT data, printed at our Core Facility. These patient specific models are used for diagnosis, surgical planning, educational purposes and patient-communication. The 3D printed models enable superior judgement by providing not only visual but also haptic qualities. The 1:1 models also avoid scaling issues which might occur in the use of images and VR technology. The 3D Print Lab offers unique research and educational experiences for surgical trainees and allows surgeons to work faster in a more predictable manner.
We also provide our services to various research groups at the University of Basel, the DBE (BIROMED-Lab, BLOG, Smart Implants, Translational Medicine Breath Research, CIAN, Planning & Navigation, ThINK, AMT, Ad Mirabiles), to research groups at DBM (Tissue Engineering Group, Transplantation Immunology & Nephrology) and at UZB (Department of Dentistry: Biomaterials and Technology). Our services are available to other universities, hospitals, centers / institutes throughout Switzerland and abroad.
We offer our expertise, an extensive and growing portfolio of printers, software and materials. The Core Facility includes a range of FDM, SLA, DLP, Polyjet and Binder Jetting 3D printers. Our range of 3D printing materials available in-house include a broad range of polymers like ABS, PLA, PEG, PA, PLLA, PVA, and high-performance medical materials like PEEK, PEKK, nylon, liquid photopolymers as well as titanium together with our partners of the University of Applied Sciences NW. We own licenses for state-of-the-art software such as the 3DS freeform modeling station (with force feedback device), the Materialise Mimics Innovation Suite / research and medical (certified) versions.
Institutionally, we are anchored at the DBE / UNIBAS in Allschwil and are operated by members of the Swiss MAM (Medical Additive Manufacturing) research group. The Core Facility is the technical center for the design, development and printing of 'Smart Implants' in the scope of the flagship project MIRACLE II. We have a strong presence at the University Hospital Basel – close to the patient, directly on the campus at the point-of-care.
The Core Facility 3D Print Lab thus stands for immediate translational research and the cross fertilization of fundamental science with clinical practice.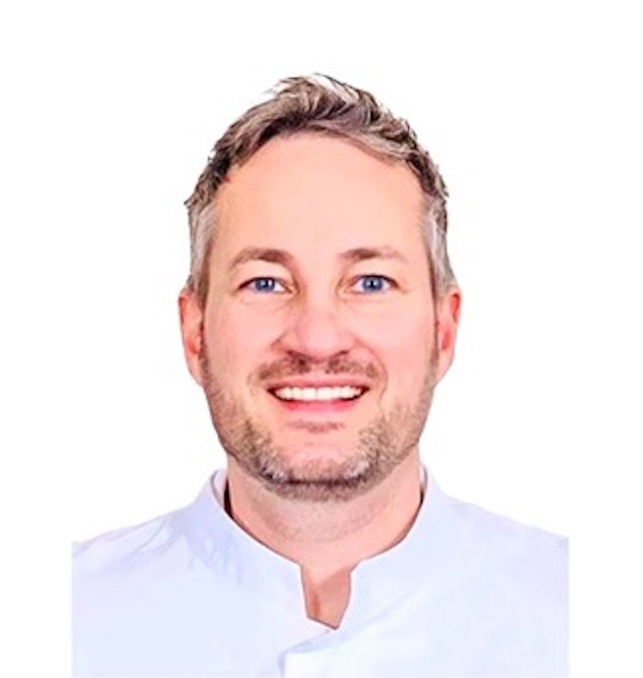 Prof. Dr. mult. Florian M Thieringer MHBA
Head of 3D Print Lab

Petersgraben 4
4031 Basel, Switzerland
Dr. Neha Sharma
Deputy Head of 3D Print Lab

Petersgraben 4
4031 Basel, Switzerland