Core Facility 3D Print Lab
3D printing opens up exiting new possibilities for medicine. A rapdily growing number of specialists from different disciplines and clinics of University Hospital Basel are working with models printed from the patient´s MRI or CT data at the 3D Print Lab. Such patient specific models enable superior judgement since they provide not only visual but also haptic qualities. And as 1:1 models their use avoids any scaling issues as they may occur in the use of images and VR technology. With a model based and therefore haptically reliable idea of the situation, surgeons can work faster, more precise and more sucessful. But patient specific medical 3D models are also used to explain to patients what is planned and also to teach students about common diseases and strategies.
The 3D Print Lab of University Hospital Basel prints models up to a size of 30 x 30 x 45 cm made from ABS (acrylonitrile butadiene styrene), PLA (polyactide acid), PLLA (poly-L-lactide), PVA (polyvinyl alcohol), HIPS (high impact polystyrene, PEEK (polyether ether ketone), nylon, titanium and and sterilizable FFF (fused filament fabrication) materials. In addition the 3D Print Lab performs research about new fields of application for example in smart implants, image anaysis and segmentation as well as in new materials. It therefore cooperates with several other projects at DBE, like the Smart Implants project, HFZ and others.
The 3D Print Lab was founded in 2016. It is linked to the Medical Additive Manufacturing (MAM) research group, which appears as a sub-division of the Hightech-Research-Center (HFZ) at DBE. The lab is located in Petersgraben 4 in Basel, in closest vicinity to patients and medical staff. It thus stands for immediate translational research and the cross fertilization of fundamental research and clinical practice. Further equipment and the research environment is located at the Department of Biomedical Engineering, Allschwil.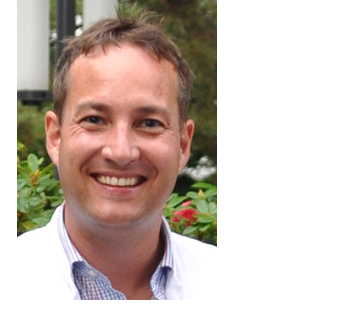 PD Prof. h.c. Dr Dr Florian Thieringer MHBA
Head of 3D Print Lab
Spitalstrasse 21
4056 Basel
Switzerland