Center for Bioengineering and Regenerative Medicine
Sriniva Madduri is research group leader and head of CBRM. His research is focused on discovering the efficient ways for neural tissue regeneration particularly caring the injuries and associated diseases in peripheral and central nervous system. CBRM functions in close collaboration with University Hospital Basel. In collaboration with clinicians and industrial partners, our group develops new tools, technologies and innovative strategies that include bioengineered neural grafts, bioactive nanomaterials, drug delivery systems and injectable hydrogels for cell delivery. Furthermore, our group established animal models with a controlled degree of injury and severity for studying the spatiotemporal tissue regeneration and functional recovery in response to the novel therapeutics. Thus, our group involving multidisciplinary researchers including clinical experts develops novel therapies and fosters their clinical and industrial transition.
Before joining at DBE, Srinivas Madduri worked as a research group leader at ETH Zurich, where he earned his PhD in bioengineering, biomaterials and pharmaceutical technology. He completed postdoctoral research "stem cells and tissue engineering" at various institutions, i.e., University Hospital Zurich, University of Turin, University of Barcelona and Umea University. He obtained his master's degree and research training in biotechnology and molecular biology from Sri Venkateswara University and Indian Institute of Sciences, India. Since 2007, Madduri has been actively teaching for bachelors, masters and PhDs in the areas of pharmaceutical technologies, drug delivery, materials science and biomaterials.
Please find more information here.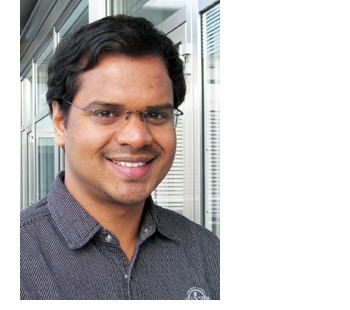 PD Dr Srinivias Madduri
Head of CBRM
Gewerbestrasse 14
4123 Allschwil
Switzerland
Tel: +41 061 556 50 49