Jokin Zubizarreta Oteiza, M.Sc.
Background and Research Interest
Jokin Zubizarreta Oteiza is a PhD candidate in the Swiss Medical Additive Manufacturing research group at the Department of Biomedical Engineering, University of Basel. His academic journey commenced with a Biomedical Engineering degree from the University of Mondragon in Spain, followed by a master's degree in Biofabrication from the University of Bayreuth in Germany. It was during his master's thesis, conducted at the Swiss MAM research group, that he explored patient-specific bioresorbable PCL membranes for mesh-guided bone regeneration.
Currently, Jokin's pursuit of knowledge is centered on his PhD research focused on 3D-printed fiber-reinforced composite implants for load-bearing applications (MIRACLE II Smart Implants). His primary area of interest lies within the intricate Craniomaxillofacial (CMF) realm, where he recognizes the imperative for tailored solutions given the complex anatomy. To this end, he delves into cutting-edge composite materials, employing Computer-Aided Engineering techniques like Finite Element Analysis and generative design algorithms. The objective is to enhance the Additive Manufacturing (AM) process for reconstruction plates and total temporomandibular joint replacement implants.
Jokin's research aspires to unlock the potential of high-performance composite materials and AM technologies, culminating in load-bearing patient-specific implants that surpass current metallic standards. By doing so, he envisions mitigating inherent concerns associated with materials like stress shielding and post-implantation imaging artifacts.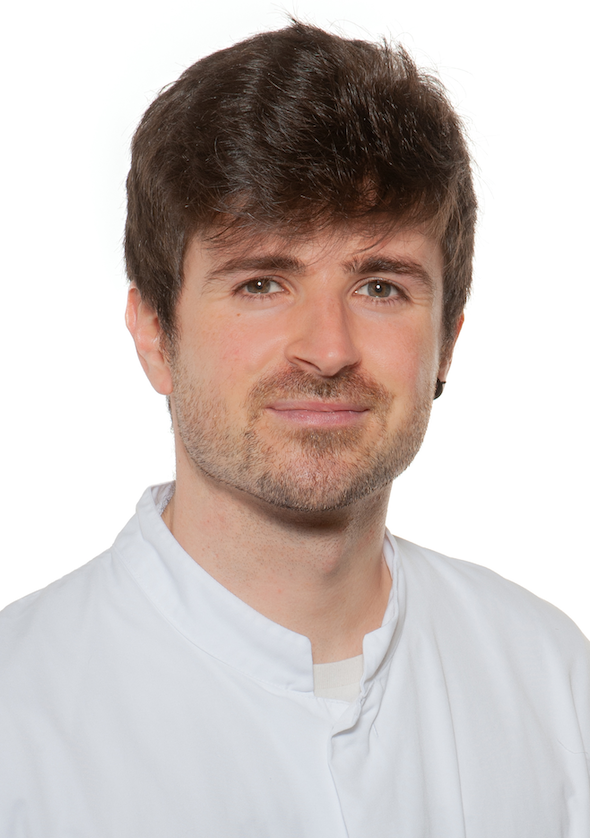 Jokin Zubizaretta Oteiza
PhD Candidate
Hegenheimermattweg 167C
4123 Allschwil, Switzerland
Sharma N, Zubizarreta-Oteiza J, Tourbier C, Thieringer FM. Can Steam Sterilization Affect the Accuracy of Point-of-Care 3D Printed Polyetheretherketone (PEEK) Customized Cranial Implants? An Investigative Analysis. Journal of Clinical Medicine. 2023; 12(7):2495. https://doi.org/10.3390/jcm12072495
Utz J, Zubizarreta J, Geis N, Immonen K, Kangas H, Ruckdäschel H. 3D Printed Cellulose-Based Filaments—Processing and Mechanical Properties. Materials. 2022; 15(19):6582. https://doi.org/10.3390/ma15196582