Resume
Samaneh Manavi received her B.Sc. in Laser and Optical Engineering in 2010 from the University of Tabriz (Iran) and did her Bachelor thesis in the field of Fiber-optic sensors.
Being ranked first among her fellow students she attended the M.Sc. in Photonics at the Shahid Beheshti University, Tehran (Iran). For her Master thesis, she joined the Ultrafast Laser Group of Professor Reza Massudi at the Laser and Plasma Research Institute (LAPRI) and focused on the simulation and fabrication of a femtosecond fiber amplifier. Besides her master thesis, she was involved in the development of femtosecond Erbium-doped and continuous wave Ytterbium-doped fiber laser systems. After finishing her master degree in 2012 with excellent grades, she broadened her theoretical and practical knowledge in ultrafast optics. Furthermore, she worked as a teaching assistant and held physics courses at the Shahid Beheshti University, Tehran (Iran).
In October 2016, she started her Ph.D. in Planning and Navigation group of the MIRACLE project at the Department of Biomedical Engineering in Allschwil. During her Ph.D., she will develop new minimally invasive navigation techniques using FBG-based shape sensor.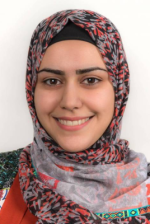 S. Manavi, S. Freund, A. Zam, G. Rauter and P. C. Cattin. Fabrication and characterization of a flexible FBG-based shape sensor using single-mode fibers. IEEE Transactions on Biomedical Engineering, vol. 69, no. 8, pp. 2488-2498. read
S. Manavi, T. Renna, A. Horvath, S. Freund, A. Zam, G. Rauter, W. Schade, and P. C. Cattin. Using supervised deep-learning to model edge-FBG shape sensors: a feasibility study. Proc. SPIE 11772, Optical Sensors 2021, 117720P. read
S. Manavi, L. Witthauer, L. Iafolla, A. Zam, G. Rauter, and P. C. Cattin. Temperature-compensated FBG-based 3D shape sensor using single-mode fibers. Advanced Photonics 2018, Zurich Switzerland, paper JTu6C.1. read